Wine smuggling leads to chase and two arrests in Foz do Iguaçu
An Operation in Foz do Iguaçu resulted in the arrest of two people accused of involvement in wine smuggling. The intervention was made on Tuesday, 18, around 11pm.
The Brazilian Federal Revenue Office (RFB) tried to approach a vehicle in the Carimã neighbourhood, but the driver did not follow the stop order. When trying to escape, he manoeuvred until he entered a forest area.
About 600 bottles of wine were found, which according to the federal agency were "illegally carried" by the detainees. The product was valued at approximately BRL 50 thousand.
The two people arrested are from Foz do Iguaçu, as well as the licence plate of the car. With the flagrant, driver and passenger were taken to the Federal Police.
Security and inspection forces from Brazil and Argentina are tightening the siege against wine smuggling at the border. Operations in both countries are intensified.
Wine at the border
Last month, Argentina's Federal Administration of Public Tickets (AFIP) carried out a major operation, removing more than 12,500 bottles of wine from circulation. The action was supported by the Federal Police and the RFB.
A week later, the Federal Revenue Office captured 1,500 units of the drink, estimated at more than BRL 100 thousand, on BR-277, in Santa Terezinha de Itaipu. The goods were on a bus coming from Arapongas (PR).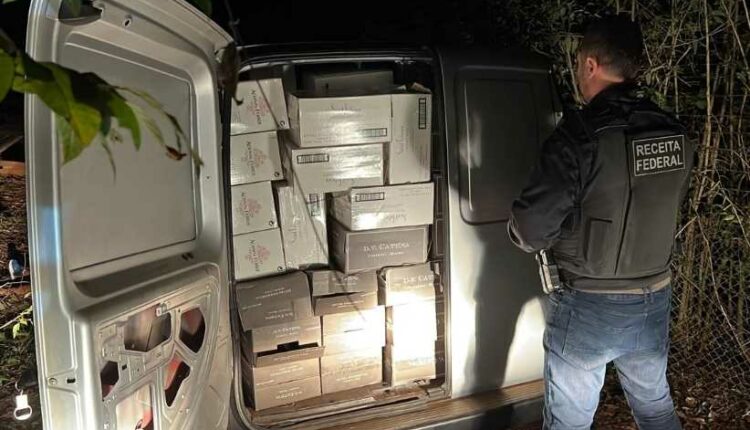 Source: https://www.h2foz.com.br/fronteira/contrabando-de-vinho-leva-a-perseguicao-e-duas-prisoes-em-foz-do-iguacu/
« Home