PM seizes 16 thousand electronic cigarettes and hundreds of other products in bus approach
The Military Police of Paraná, through the 2nd Company of the Battalion of Highway Police (BPRv), seized 1,664 electronic cigarettes with THP – active ingredient of marijuana, on this Tuesday (16), during surveillance on a bus in Bandeirantes, in the northern region of the state. The vehicle was traveling through PR-855 bound for São Paulo. Hundreds of other products, such as perfumes and beverages, were also found without invoice.
The action, triggered within the Borders and Borders Operation, with the participation of teams from the Local Intelligence Agency (ALI), the 2nd Military Police Battalion and the BPRv canine.
During the approach, the teams checked the luggage compartment with the help of a sniffer dog. The owner of the cigarettes was identified and confirmed that he would receive a sum of money to take the products to the Barra Funda bus station, located in the city of São Paulo.
Also during the inspection, the military police found 60 bottles of wine, 95 television receivers, 174 perfumes, 91 mobile phones, 14 mobile phone chargers, 205 thermogenic and pre-workout medicines, among other items that were seized, all without a receipt.
The owners of the products were identified and charged for the crime of smuggling and the seized materials forwarded to the IRS in Londrina.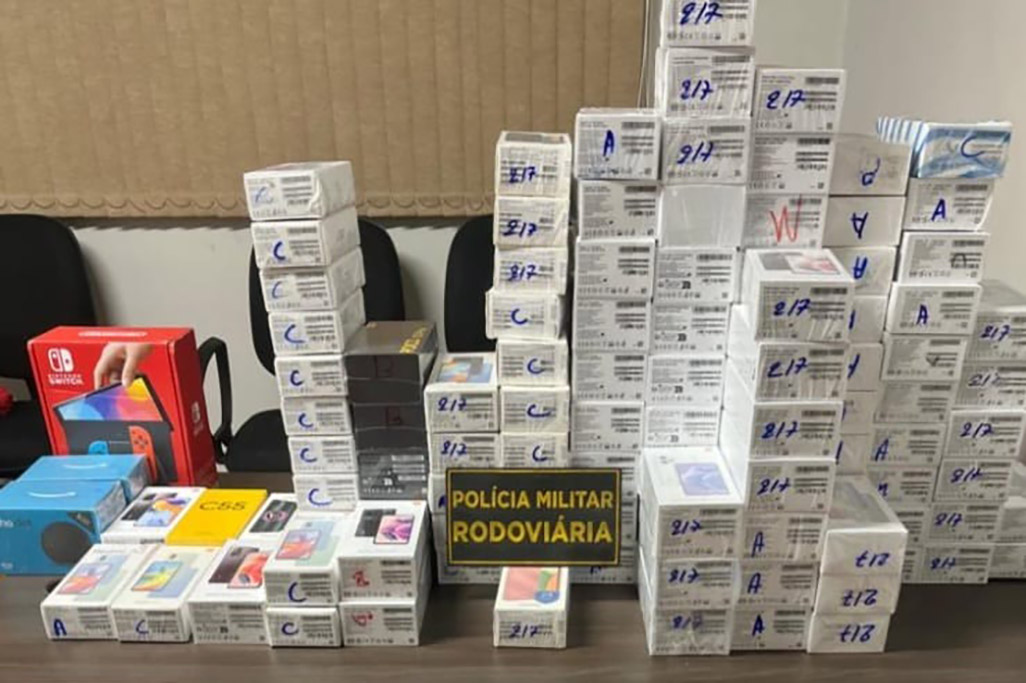 Source: https://www.aen.pr.gov.br/Noticia/PM-apreende-16-mil-cigarros-eletronicos-e-centenas-de-outros-produtos-em-abordagem-onibus
« Home