More than 300 bags and backpacks with signs of forgery are seized in Levy Gasparian
Over 300 bags and backpacks with signs of counterfeiting were seized on Wednesday (8) night at BR-040, in Levy Gasparian (RJ).
The goods were in a pickup truck, approached by highway patrol officers and agents of the Treasury Office at the Operation Focus Foreign Exchange post, in the Gulf neighborhood.
According to the police, the goods left Juiz de Fora (MG) and were heading to Rio de Janeiro (RJ). Besides having signs of counterfeiting, the products had no invoice.
The driver, who was alone, was indicted for suspected piracy and will respond in freedom. The occurrence was registered at the Três Rios police station, which serves Levy Gasparian
The products will be sent to the Cidade da Polícia, in the capital, where they will undergo a forensic examination. If the forgery is confirmed, the man will answer for fraud in commerce and tax evasion.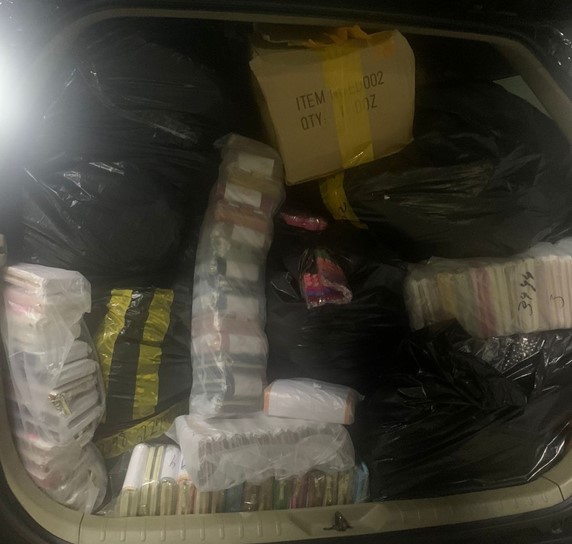 Source: https://g1.globo.com/rj/sul-do-rio-costa-verde/noticia/2023/03/09/mais-de-300-bolsas-e-mochilas-com-indicios-de-falsificacao-sao-apreendidas-em-levy-gasparian.ghtml
« Home