Military Police seizes vehicle and wines of foreign origin in Crissiumal
On Saturday afternoon (03/06), military police officers from the 7th Military Police Battalion (7ºBPM), during actions of Operation Horus, approached a Jeep Compass vehicle, where in a vehicle search 186 bottles of wine and 07 bottles of olive oil were found. The goods were illegally included in the national territory, in violation of current legislation.
In view of the facts, the goods and the vehicle were seized and made available to the Federal Revenue Service.
It is estimated that the total damage to the crime was more than BRL 288,000.00.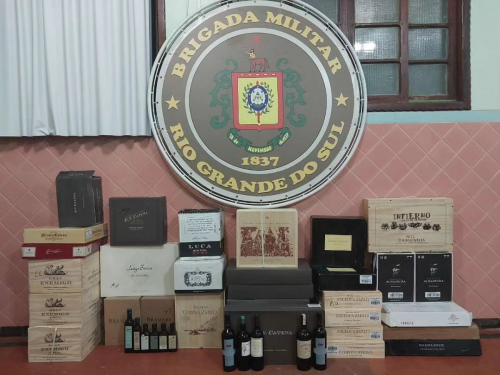 Source: https://guiacrissiumal.com.br/noticias/04-06-2023-Brigada-Militar-apreende-veiculo-e-vinhos-de-origem-estrangeira-em-Crissiumal
« Home