Federal Revenue seizes BRL 1.5 million in counterfeit goods in Boa Vista shops
The Federal Revenue seized BRL 1,5 million in counterfeit goods during the operation "No Fake" in Boa Vista shops. The balance was released on Tuesday (25).
Thirteen commercial establishments were inspected, with the seizure of 507 volumes (raffia bags). Among the items seized are shirts, caps, trainers, mobile phones, mobile phone accessories, electronic cigarettes, speakers, various electronics and others.
The operation took place between 19 and 21 July. The operation counted on the partnership of legal offices representing the brands and with the support of the Federal Police, Military Police of Roraima and Federal Highway Police, as well as servers from other units of the Federal Revenue Service of Brazil.
"On the occasion of the retention of goods, the interested parties were summoned to follow the administrative procedure of unpacking, as well as to present documents proving the regularity of the retained goods that were exposed for sale or deposited," detailed the Revenue.
The goods that do not have the regular origin proven will be applied the penalty of forfeiture in favour of the Union.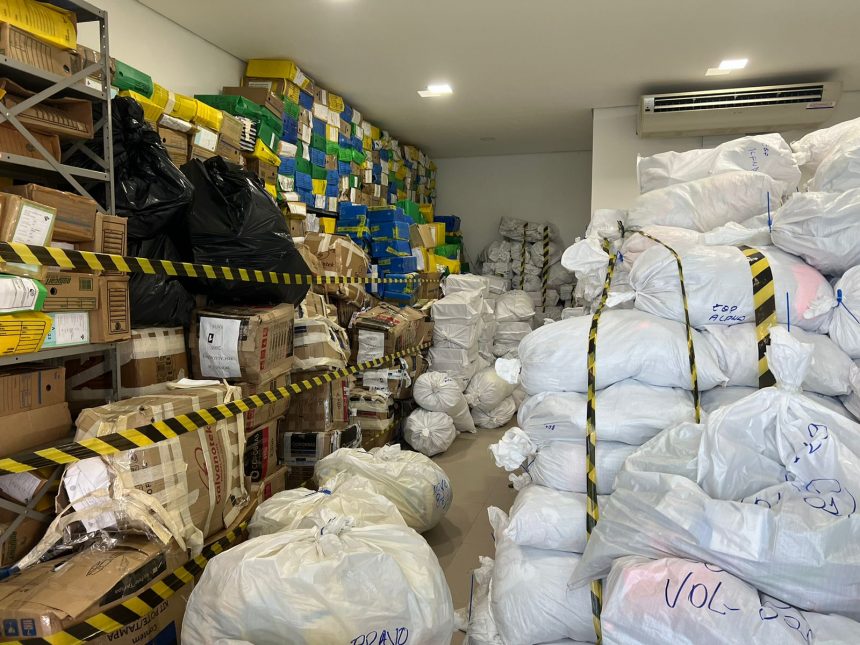 Source: https://g1.globo.com/rr/roraima/noticia/2023/07/25/receita-federal-apreende-r-15-milhao-em-produtos-falsificados-em-lojas-de-boa-vista.ghtml
« Home