BPFRON seizes smuggled goods worth around BRL 1 million
On Wednesday 13 September, military police from the BPFRON (Border Police Battalion) carried out an operation to combat smuggling in Cascavel, Paraná. The seizure took place at a hotel in the city.
At the scene of the raid, the authorities seized an impressive quantity of smuggled goods, including:
8,000 mobile phone batteries.
86 smartphones.
3,000 glasses.
35 perfumes.
190 watches.
08 receivers.
06 hair cutting machines.
04 Baby Liss hair clippers.
01 mini pad tablet.
01 smartwatch.
01 JBL Part Box speaker.
01 RTX GPU video card.
10 SSD.
04 external hard drives.
01 HD TV.
In addition to the large quantity of products seized, a woman who was at the scene of the operation was taken, along with the seized materials, to the Federal Revenue station in Cascavel. The seizure was valued at approximately one million reais.
The continuous work of the security forces is aimed at maintaining order and the safety of the population, as well as curbing illegal activities such as smuggling.
The military police emphasise the importance of the community's collaboration in reporting suspicious activities and cooperating with the authorities to ensure a safer environment for everyone.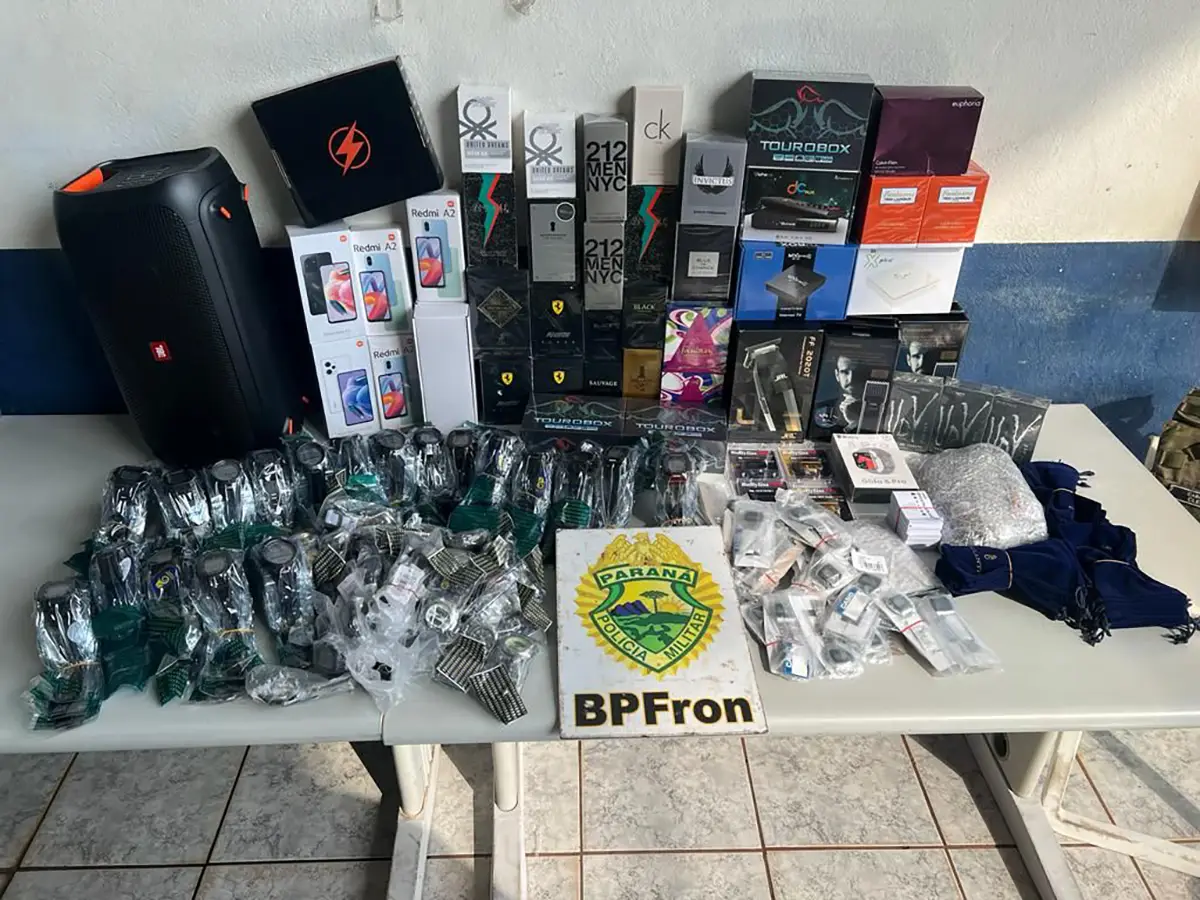 Source: https://diariodosudoeste.com.br/regiao/bpfron-realiza-apreensao-de-contrabando-avaliado-em-cerca-de-1-milhao/
« Home