Police seize arsenal and more than 500 boxes of smuggled cigarettes in the North Zone of Natal
The Civil Police of Rio Grande do Norte seized nine firearms and 573 boxes of smuggled cigarettes early this morning (12) in Natal.
The material was inside a house in the Pajuçara neighbourhood, in the North Zone of the Potiguar capital. One person was arrested in the act.
Bulletproof vests, ammunition, drugs and other illicit materials were also found in the property, according to delegate Cidórgeton Pinheiro, from the Macaíba Police Station, in Greater Natal.
"The cigarette was the main point of our operation. We were able to follow the arrival of this cargo, the development of daily work, and this morning there was the intention of arresting a suspect already identified by the police and seizing this material," said the delegate.
According to the delegate, the man arrested in the act, who is 20 years old, was responsible for guarding the material in the property, which belongs to his family.
However, the police believe that the cargo belongs to a criminal organisation that operates in the region and that is investigated by the police station. The delegate informed that the action corresponds to the 6th phase of "Operation Cursed Cancer".
"This cargo belongs to other suspects who act in a kind of militia, an armed group here in the region. This operation continues with the support of the Federal Police, the Federal Revenue Office and the joint efforts of other divisions of the Civil Police. The work will converge so that we can, with this evidence, hold all suspects accountable",said the delegate.
Still according to him, the seizure of weapons was the largest recorded in the state in 2023, until this Wednesday (12).
According to the tax auditor of the Federal Revenue Office, Leandro Goldenberg, the cargo was foreign cigarettes that entered the country illegally. He considers that this type of crime has fostered other criminal actions in the state.
"We believe that this cargo is valued at more than BRL 5 million. It is a heavily armed group, including handmade weapons and non-lethal weapons, such as a tear gas grenade," he said.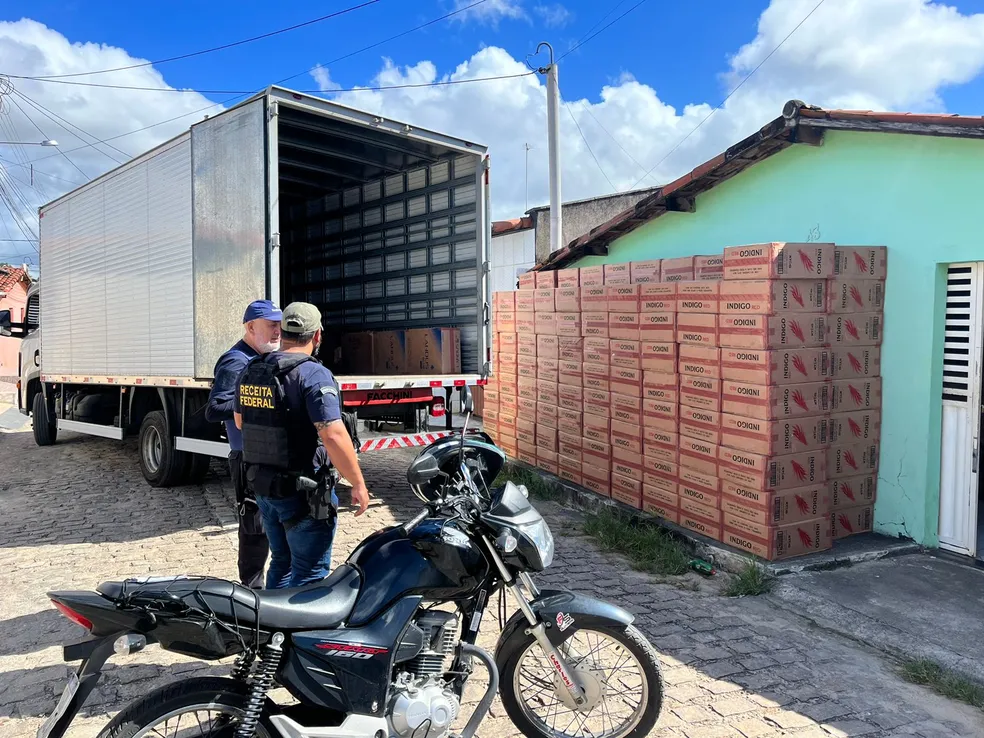 Source: https://g1.globo.com/rn/rio-grande-do-norte/noticia/2023/07/12/policia-apreende-arsenal-e-mais-de-500-caixas-de-cigarros-contrabandeados-na-zona-norte-de-natal.ghtml
« Home