Feiraguay traders who had goods seized will respond for counterfeiting in court
About 100 traders who had their goods seized, in May this year, during an operation of the Federal Revenue Office at Feiraguay, in Feira de Santana, will respond in court for counterfeiting.
According to the lawyer of the Feiraguay Merchants Association, Hercules Oliveira, the institution was also notified to provide information. Hercules informed that the association would be held responsible for the purchase and distribution of the goods among the vendors.
The lawyer said that the association appealed the decision and passed the information to the judges of the district of Sao Paulo, so that the position can be reviewed and only the members can be notified. The action was requested by three brands of São Paulo.
The g1 contacted the IRS, but there was no return until the last update of this content.
Recall the case
The Federal Revenue Office served on May 9 search and seizure warrants in Feiraguay. The operation was initiated after an investigation by the agency identified evidence of counterfeiting of major foreign brands.
In all, Feiraguay has 630 sales booths and, according to the Revenue, about 200 were the targets of the search warrants.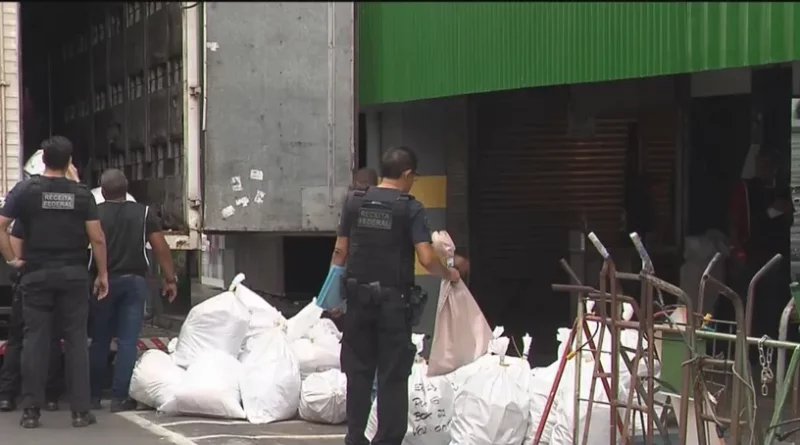 Source: https://www.atualizabahia.com.br/comerciantes-do-feiraguay-que-tiveram-mercadorias-apreendidas-vao-responder-por-falsificacao-na-justica/
« Home