Federal Revenue Office seizes about BRL 35 million in goods in the Londrina Post Office
Servers of the Federal Revenue Office conducted a five-day operation in the Post Office's Center for Treatment of Letters and Orders in Londrina. About 3,900 volumes were seized, with goods that have a preliminary estimated value of BRL 3.5 million.
The most seized products were mobile phones, often sent in bundles of more than ten units. Several bottles of Argentine wine, perfumes and cosmetics were also retained. Electronic cigarettes and their essences, whose importation is prohibited in Brazil, were also seized by the Federal Revenue Office in large quantities, as well as printer ink cartridges with signs of forgery.
The operation of the Federal Revenue Office, which was supported by the Post Office, seeks to prevent the entry of products that harm the industry and Brazilian trade, since the entry of counterfeit products or products that have not been taxed promotes unfair competition, harming Brazilian entrepreneurs who act legally. The agency also promotes detentions to prevent the circulation of products that may cause harm to the consumer, such as counterfeit products and those without the necessary certifications.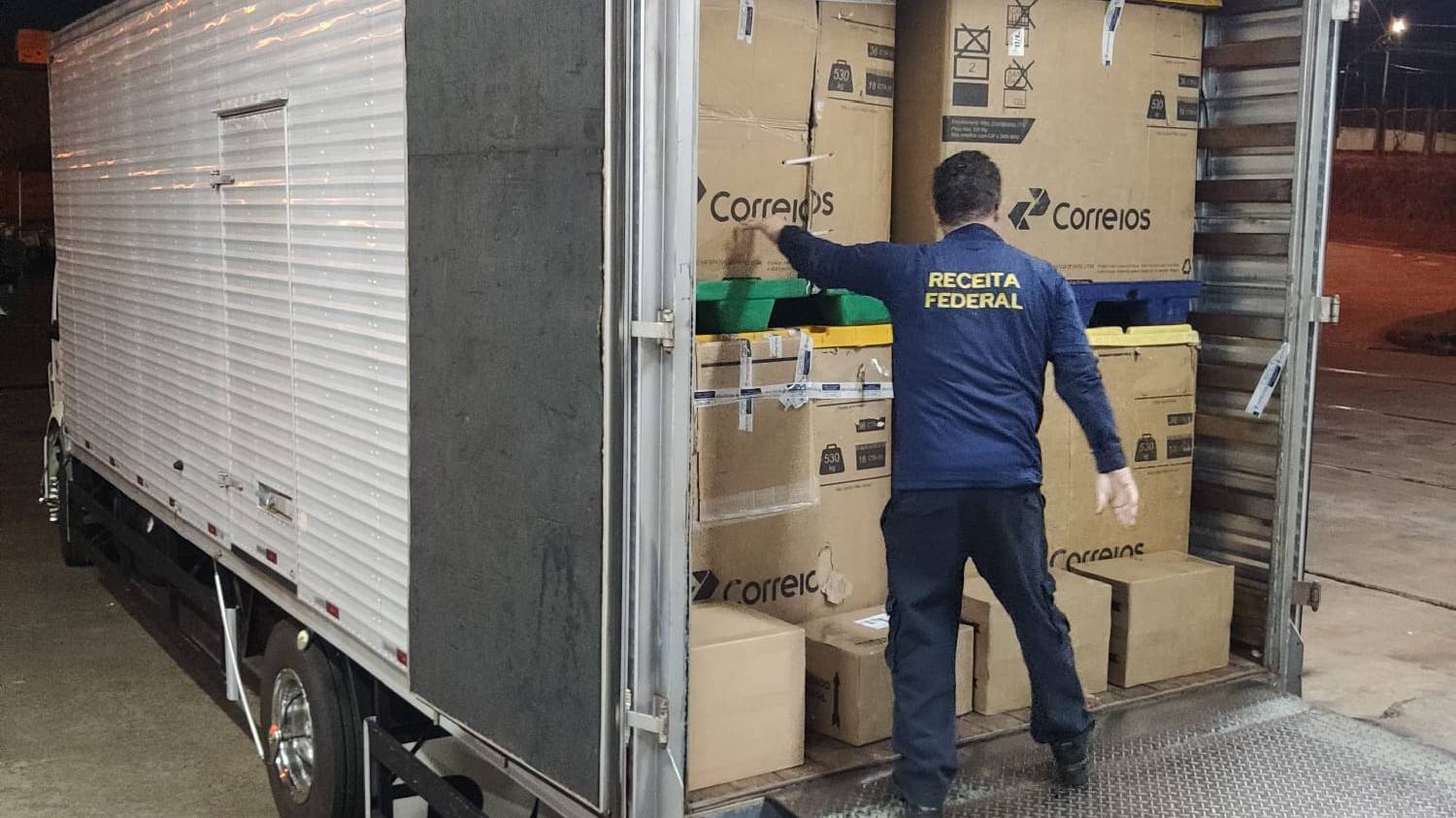 Source: https://sot.inf.br/noticia/30576/operacao-da-receita-federal-apreende-cerca-de-r-35-milhoes-em-mercadorias-nos-correios-de-londrina
« Home